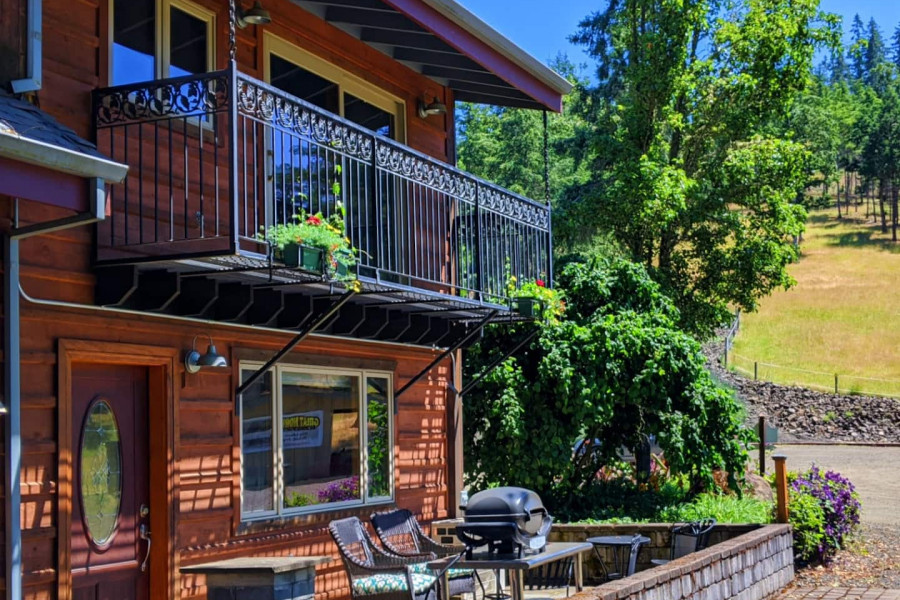 Plan Your Stay
The original winery and tasting room, known more formally as the "Carriage House", has been transformed into our two story private Vineyard Inn, complete with a kitchen and two available bedrooms and bathrooms. The kitchen was formerly Stephen's lab where the winemaking magic of Reustle first began. Downstairs you'll find the master bedroom which functioned as the original reception and tasting room, while the second bedroom was formerly Gloria's office.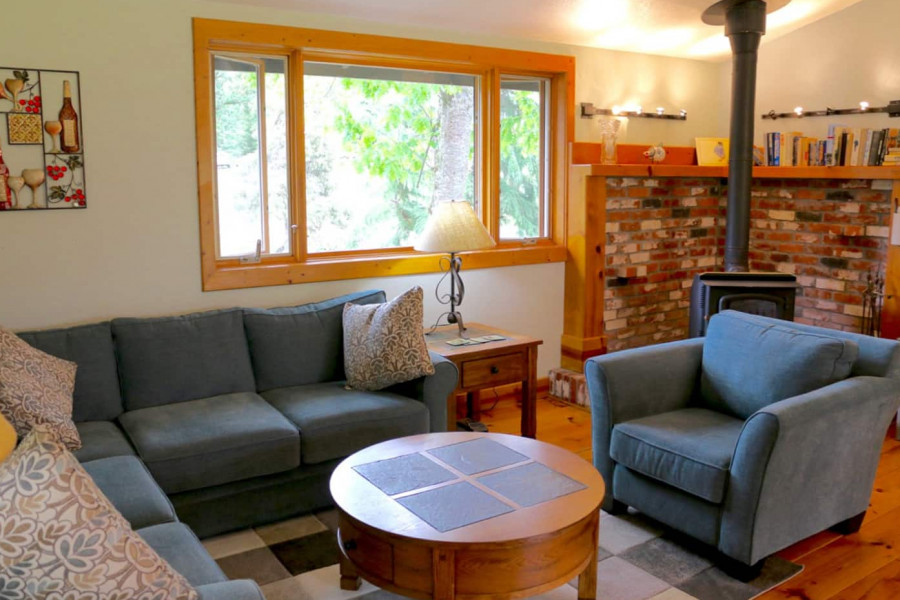 About the Vineyard Inn
When staying at the Vineyard Inn, you can't help but feel echoes from the past. This quaint carriage house is furnished with French Antiques making you feel like you've been transported to the French countryside. You can hike to Prayer Rock, explore the gardens and vineyards, and embrace the natural splendor of Oregon's Umpqua Valley. But let's not forget the dock houses, where you can witness surreal sunsets while drinking a glass of worldclass Reustle wine.
You can also visit our Airbnb page by Clicking Here for more photos and booking options.