Birth of American Grüner Veltliner
Since 2005, Reustle-Prayer Rock Vineyards has earned hundreds of Gold, Double Gold, and Platinum Awards for our Grüner Veltliner. These accolades include titles such as 'Best White Wine in the Pacific NW' and 'Best White Wine of North America' at the San Francisco Chronicle Wine Competition.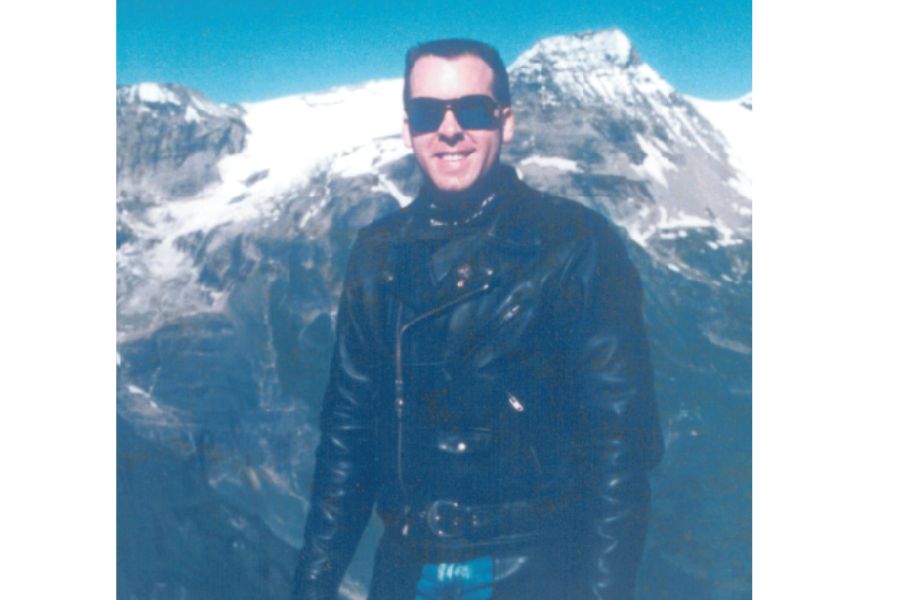 Motorcycle Trip
In 2005, Reustle-Prayer Rock Vineyards became the first U.S. winery to commercially produce Grüner Veltliner, helping to promote and bring global awareness to this wonderful Austrian variety. The story of Stephen's introduction and love affair with Grüner Veltliner began several decades before during a motorcycle trip through the Austrian Alps. Arriving at a high end Austrian restaurant, Stephen requested the Sommelier 'bring him their finest bottle of Austrian white wine.' Being an avid wine collector, Stephen was surprised to find the Sommelier present him with a grape he was unfamiliar with... Grüner Veltliner. Upon tasting the wine Stephen remarked, 'this is simply sublime.'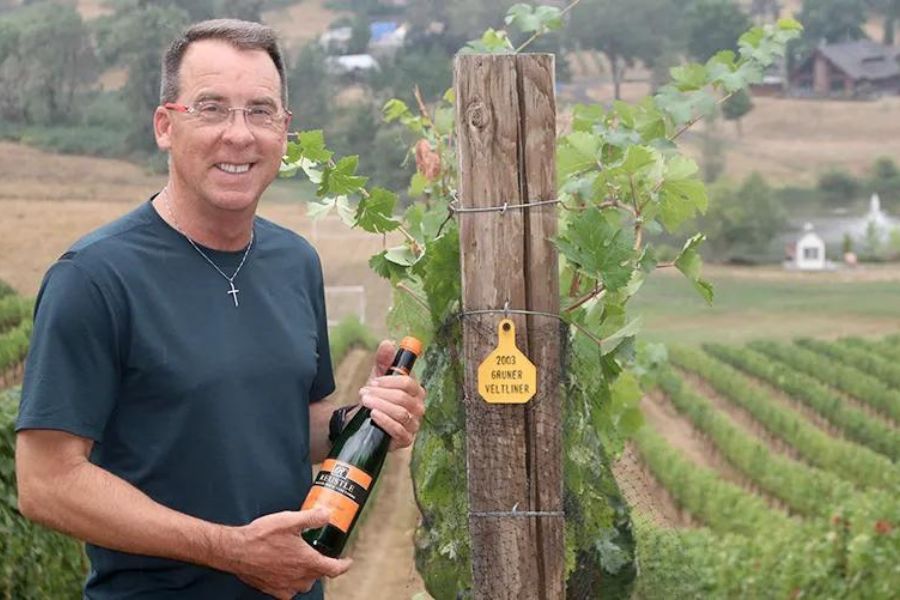 Preparations
After moving to the Umpqua Valley, little did Stephen know that his newly acquired property held the untapped potential for producing this Austrian white grape. After extensive research, Stephen realized nobody had ever produced Grüner Veltliner in America... the federal government didn't even recognize it as a variety! Stephen embarked on a groundbreaking endeavor to introduce this exotic grape to America. After filing the appropriate paperwork with the federal government, he began preparations and planted his first vines in 2003. In 2005, his dedication bore fruit by making history as the first commercial bottling of 100% Grüner Veltliner. Since then, his Grüner Veltliner has been adorned with hundreds of prestigious awards across the United States... culminating at the esteemed San Francisco Chronicle Wine Competition (Largest Wine Competition of North America) where his 2021 Grüner Veltliner - Green Lizard won Best White Wine in North America.

Testimonial
"Reustle Prayer Rock is the first winery to plant and release Gruner Veltliner in the United States...While other growers and winemakers have followed its lead, Reustle Prayer Rock still pretty much owns the field when it comes to takes that are dry, lean, pleasently if delicately fruity, and accented with several dashes of white pepper, for which the variety is celebrated." - Mike Dunne, San Francisco Chronicle Wine Judge & Writer