Wine is sunlight, held together by water
- Galileo Galilei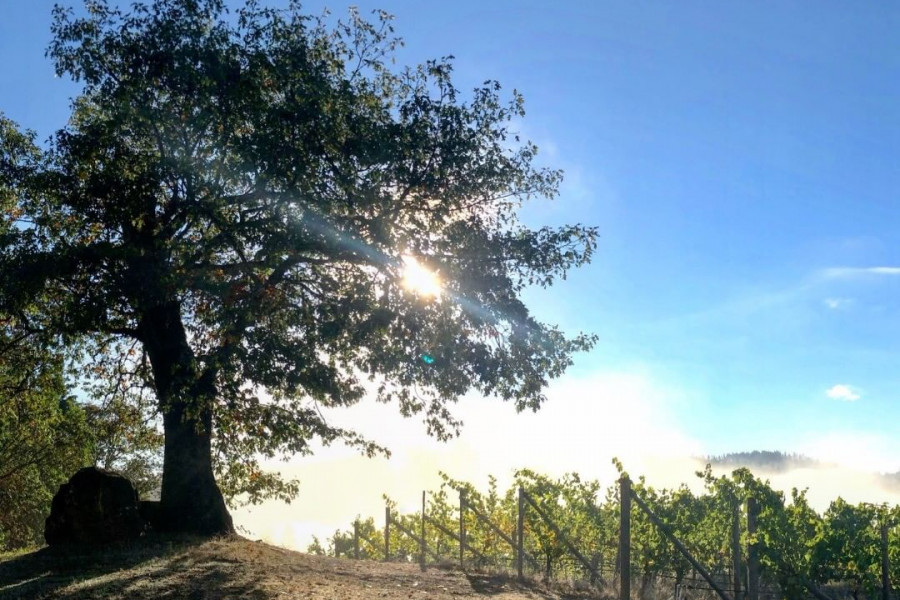 Prayer Rock Vineyard
Nestled atop the Vineyard's highest point lies a humble Volkswagen bug-sized boulder, sheltered gracefully by a solitary oak tree. Though seemingly ordinary, this rock holds great significance as it serves as the very namesake of the Vineyard and Winery. During the early years, Stephen and his 4-year-old son Walter developed a heartfelt morning tradition of praying to God at this rock, as they looked over the Vineyard and Valley. It was young Walter who would unknowingly inspire the Winery's name one fateful day. That morning, the business at the winery caused Stephen to inadvertently skip their usual tradition of praying at the rock. 'Daddy,' Walter exclaimed as Stephen raced back to the winery, 'we didn't pray at the rock!' Stephen stopped. Turning back, he locked eyes with Walter and was inspired to bestow the title 'Prayer Rock Vineyards' to his new winery.
Prayer Rock Acreage
| | | |
| --- | --- | --- |
| Grüner Veltliner: 4 Acres | Moscato: 1 Acre | Sauvignon Blanc: 1 Acre |
| Malbec: 2 Acres | Pinot Gris: .5 Acre | Syrah: 2 Acres |
| Merlot: 1 Acre | Pinot Noir: 2 Acres | Viogier: 1 Acre |
| | Riesling: 1.5 Acres | |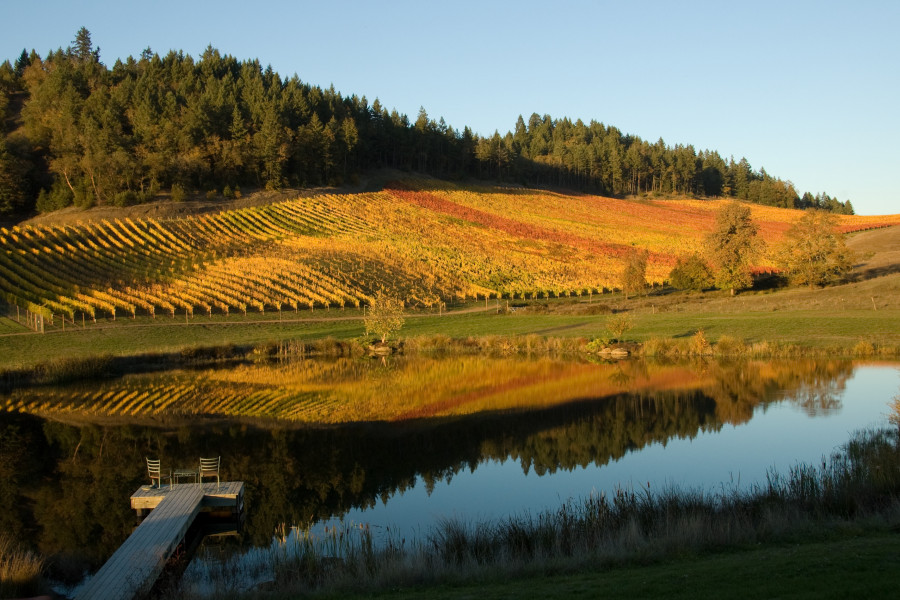 Romancing Rock Vineyard
Nestled at the easternmost quadrant of the property, Romancing Rock Vineyard stands as a testament to the Reustles' vision and determination to dream big. Like Prayer Rock, a single boulder rests at the highest point of the vineyard. However, unlike Prayer Rock, the origin story of Romancing Rock remains an enigma, intentionally shrouded in mystery. While we may never know the real story, Stephen and Gloria do recall a particular moment that seems fitting to describing the origin of Romancing Rock's name.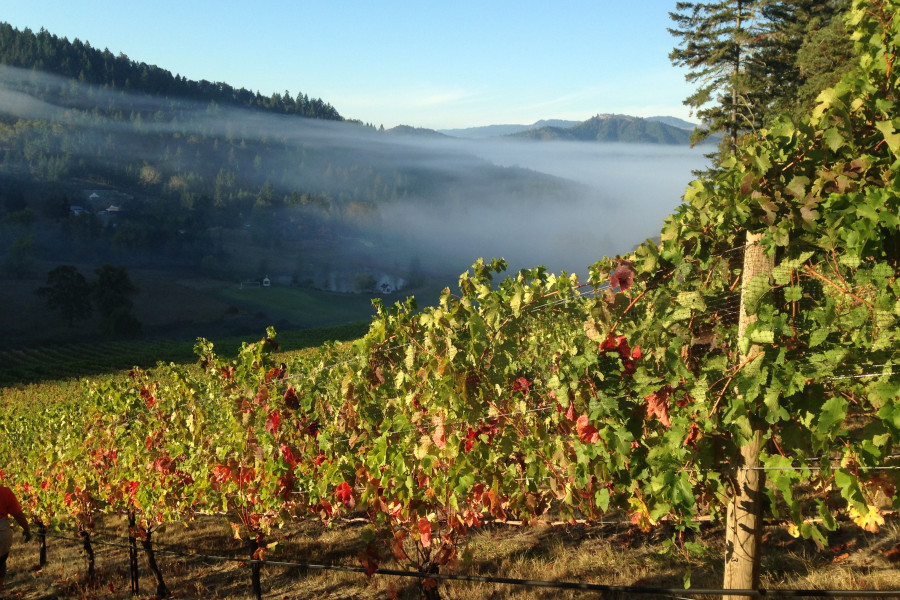 A Previous Life
One day, while driving his tractor along the highest crest near Romancing Rock, Stephen became immersed in reflection. His former life in New York City's metropolitan area, allowed him to command a corner office overlooking a bustling business park. That life was behind him now, a stark contrast... As he crested the vineyard, Stephen stopped, gazing upon the valley below before remarking to himself "This is the best corner office in the world."
Romancing Rock Acreage
| | | |
| --- | --- | --- |
| Chardonnay: .12 Acre | Pinot Gris: .5 Acre | Sauvignon Blanc: .5 Acre |
| Grenache: 1 Acre | Pinot Noir: 5 Acres | Syrah: 4 Acres |
| Grüner Veltliner: 1 Acre | Riesling: 1.5 Acres | Tempranillo: 6 Acres |
| Merlot: 1 Acre | Roussanne: .5 Acre | Semillon: .5 Acre |
| Pinot Gris: .5 Acre | | Viognier: 1 Acre |
| | | |
| | | |