Gardens and Grounds
Goats, Cows, and Sheep...Oh my!
Reuste-Prayer Rock Vineyards isn't just about grapes. Tour the raised garden beds... a horticulturist's dream, or view our rolling pastures full of sheep, alpaca's, goats, and cows, surrounded by the idyllic landscape of the Umpqua Valley.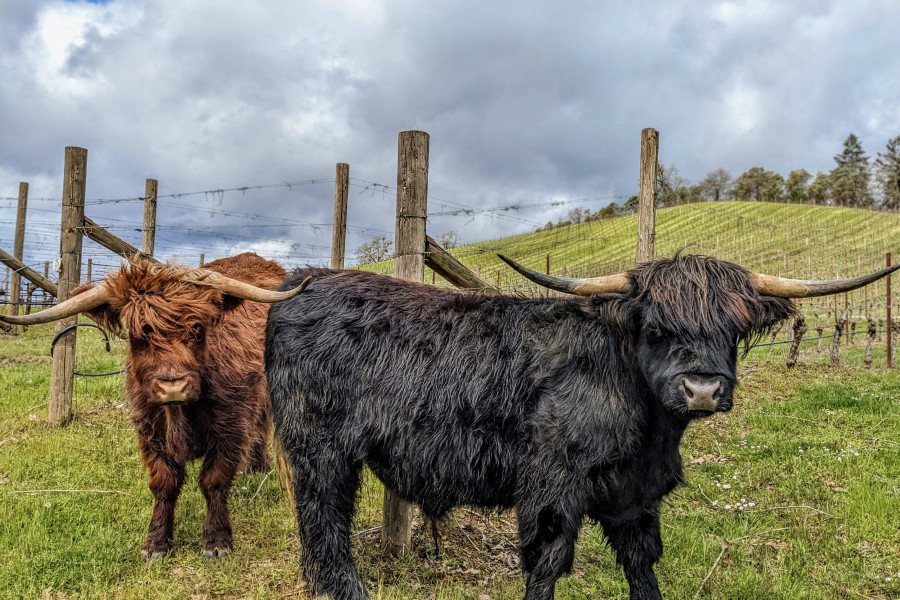 Farming
At Reustle-Prayer Rock Vineyards, we aim to provide a farm-to-table experience like no other. With 200 acres of rolling hills and pasture, we've devoted our efforts not only toward crafting world-class wine, but also stewarding our land through other sustainable agriculture practices. While visiting, you may spy our alpacas, Scottish Highlanders, or even the curious (and occasionally mischievous) Dwarf Nigerian goats. Chickens roam the gardens where we produce fruit and vegetables for our kitchen, while our beehives keep us stocked with fresh honey. The vineyard pond is home to bass and several families of ducks who can often be seen leading their adorable ducklings across the water. If you listen carefully, you'll even hear the distant baaing of grazing sheep in the lower pastures of Prayer Rock.